Shaking Buttom Reindeer With Music
Shaking Buttom Reindeer With Music
Sonny Shaking Buttom Reindeer is funny entertainment and great for Christmas decorations, Christmas party supplies, Christmas favors at you home, office,store an so on.Sonny Shaking Buttom Plush Reindeer Toy With Music is made of 100% premium non-allergenic polyester fiber, measures about 10" in height.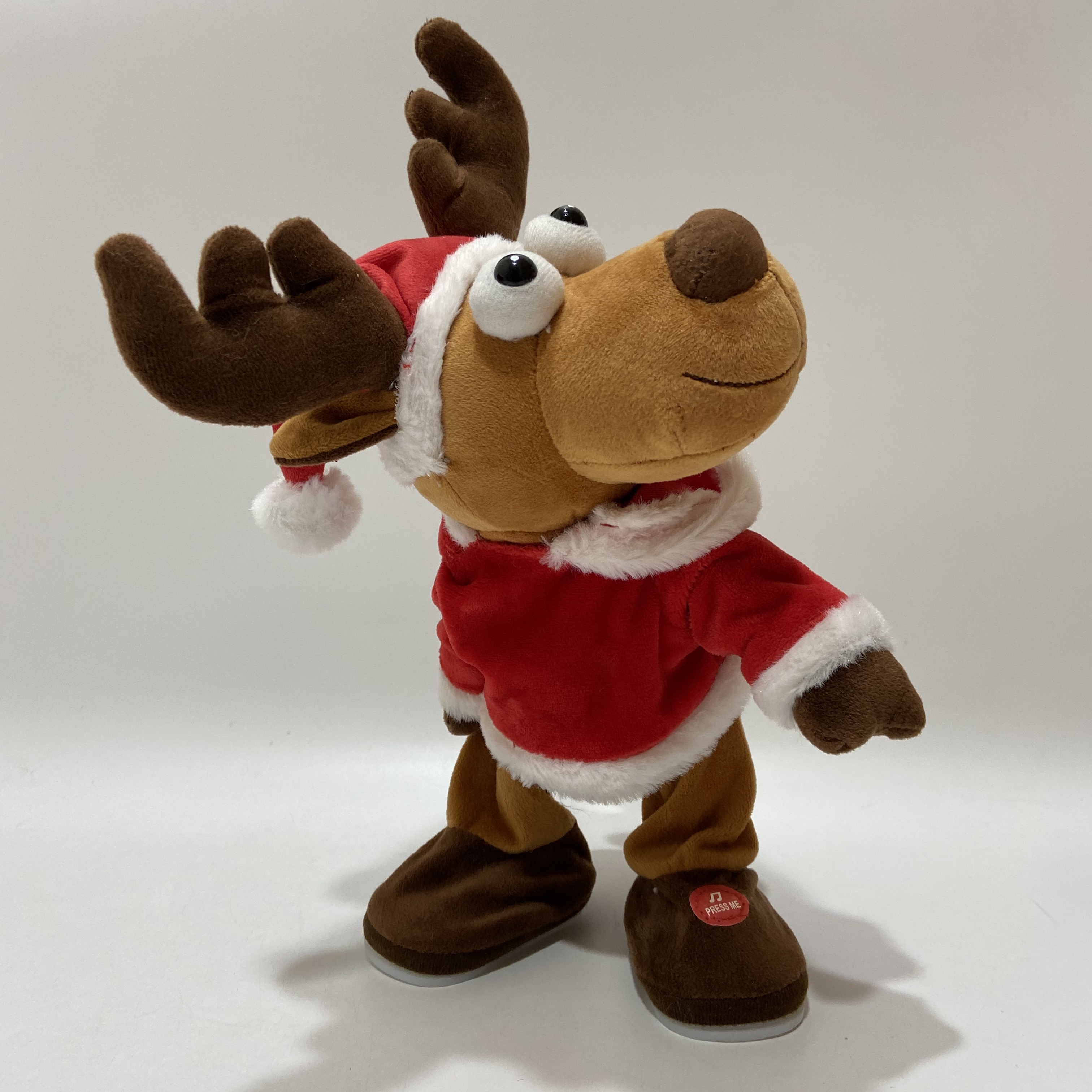 Sonny Stuffed Shaking Buttom Reindeer Toy is so fun item to get the party started,comes with a very simple switch. Once turned on, Sonny plush gorilla will start dancing with widely loved Pop song.Flip the switch to OFF position to conserve battery life when it is not being used.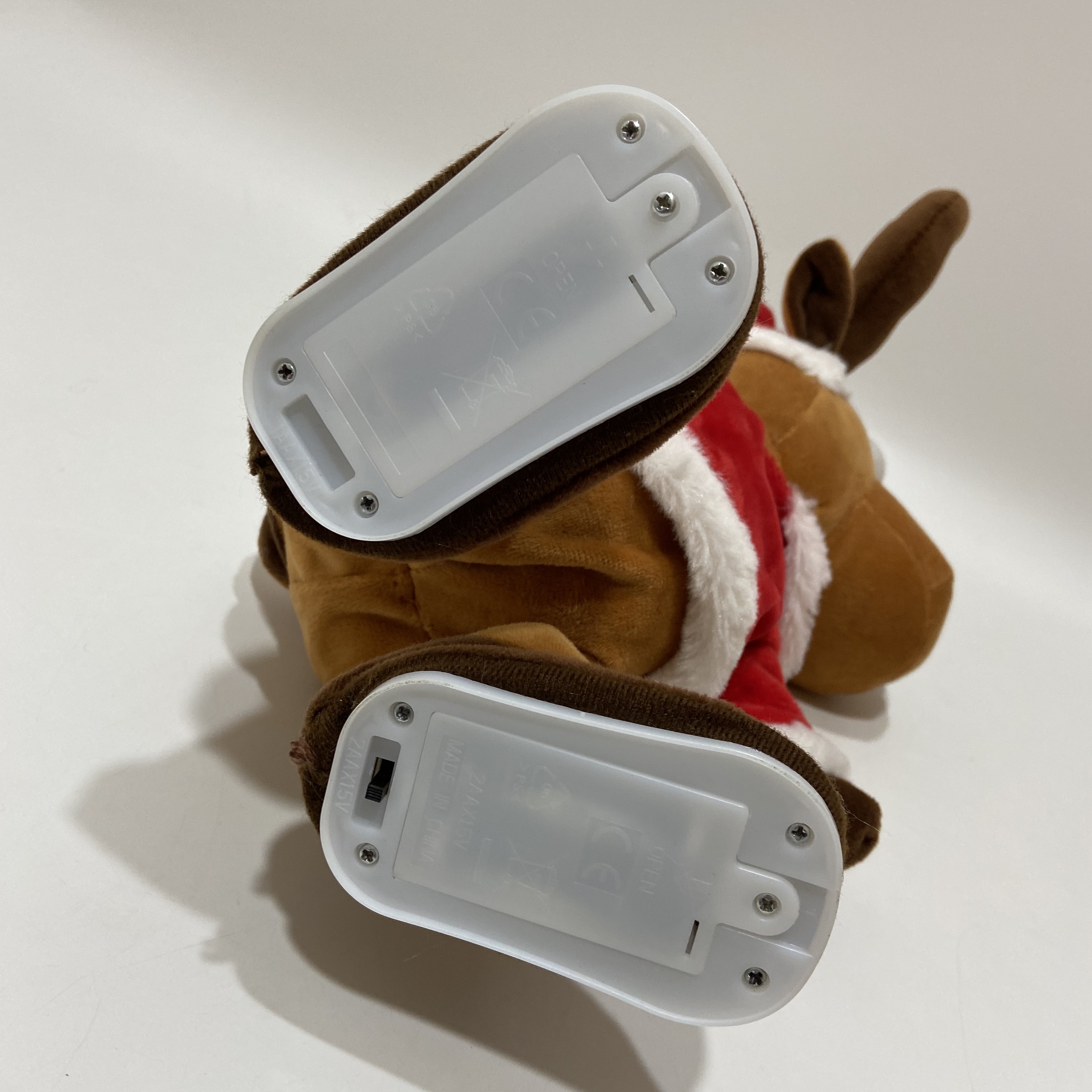 The most special thing in Sonny plush reindeeer dancing in music is hip shaking,definitely make you laugh.
Sonny Shaking Buttom Reindeer is powered by 3 x AA batteries. You have the option of shipping with or without batteries and plastic tab.We also have color boxes for the Singing and dancing plush toy. It can be printed with any design you like.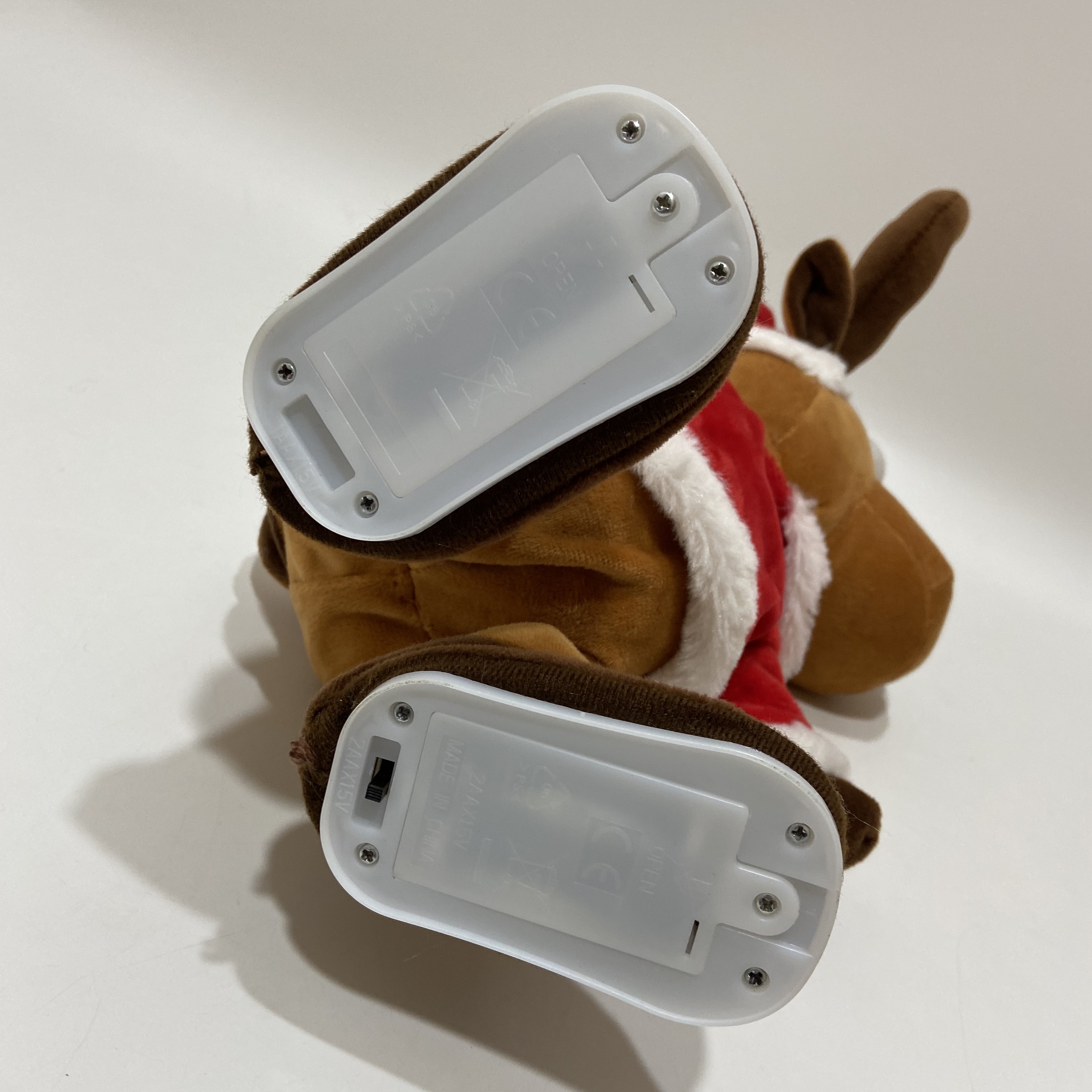 RE: We are a factory in plush toy field for more than 10 years.
...more