Cheap I Say What You Say Sloth Toy wholesale quotes
Tie Dye Material I Say What You Say Sloth Toy
China

50days

200,000pcs/month

2000PCS
Tie dye long fur plush sloth toy with voice recording and repeating function.
When this plush sloth toy repeat the voice it can also walk at the same time.
Sonny Speaking And Recording sloth toy is made from super soft fabric and will be healthy and safe toy for your family and friends. You can customize the sloth in any color you like with any decoration you like as long as the quantity is up to the minimum order. We also have color boxes for the talking back plush toys .It can be printed with any design you like.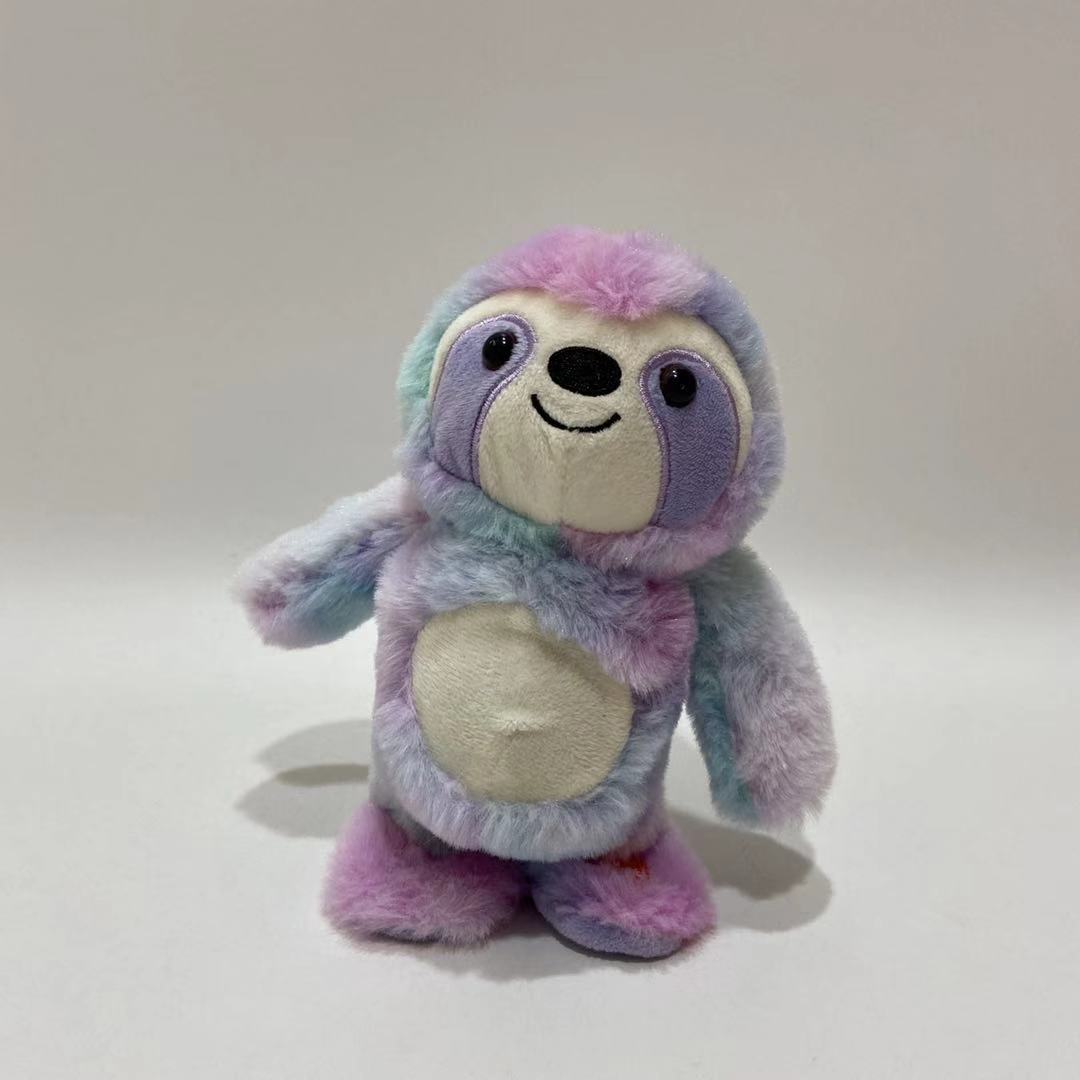 Instructions:
- Insert batteries in the bottom of the sloth
- Select the "ON" mode on the battery compartment
- After power up, the recording module is active.
Say something and the sloth will repeat what you said. if you say a phrase, he repeats it back! If you giggle, he giggles !
Sonny sloth Speaking And Recording toy walks vividly when it repeat the sound so cute !
- Afer use, please select the "OFF" mode on the battery compartment.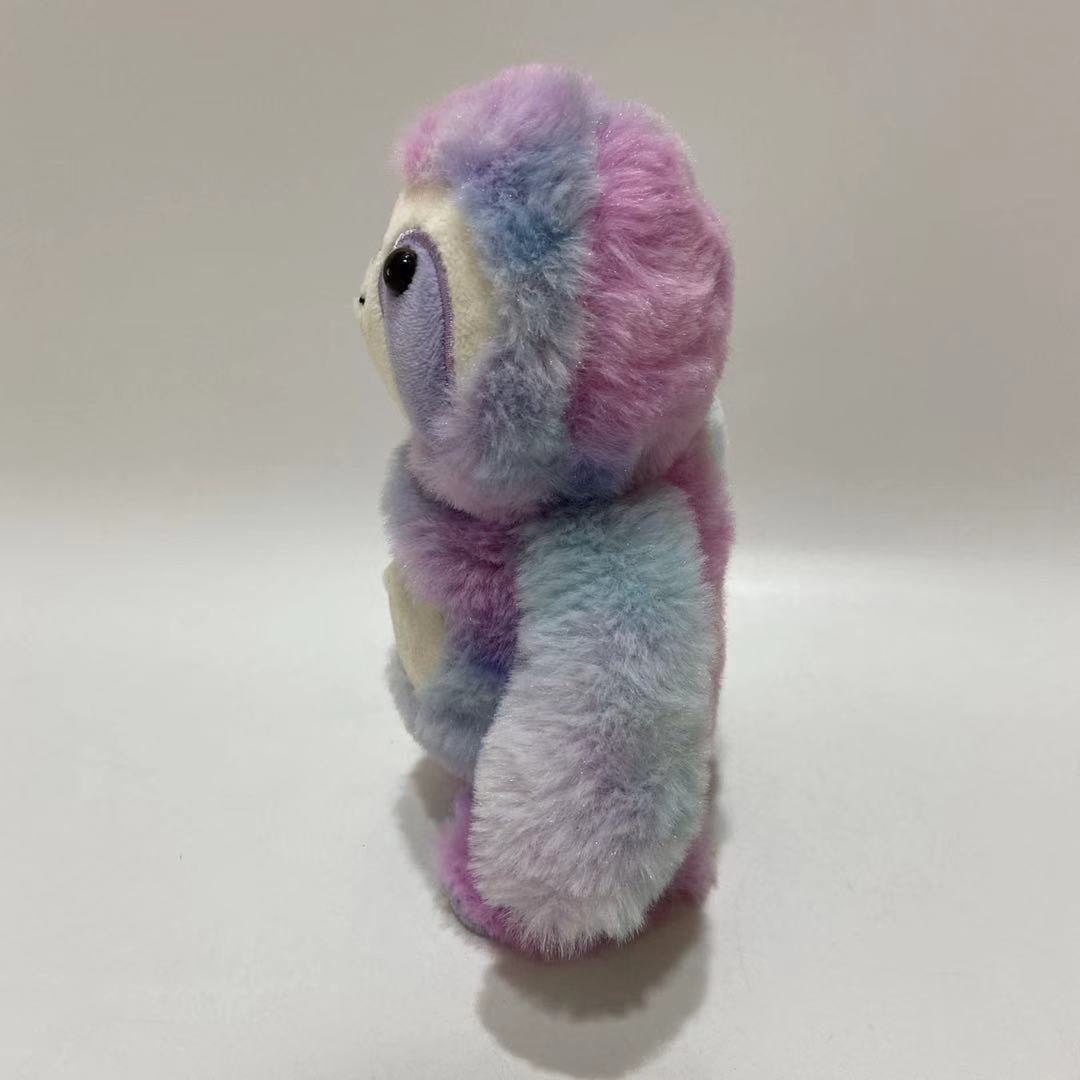 This toy works with 3 AAA batteries.
No washing: There is a battery box. You can use a a damp cloth for cleaning the plush.
Sonny Speaking And Recording sloth toy is a perfect gifts for birthdays, Valentine's Day and more! It's perfect for bedtime and playtime with your kids . It's so hilarious, you and your kids are going to love her!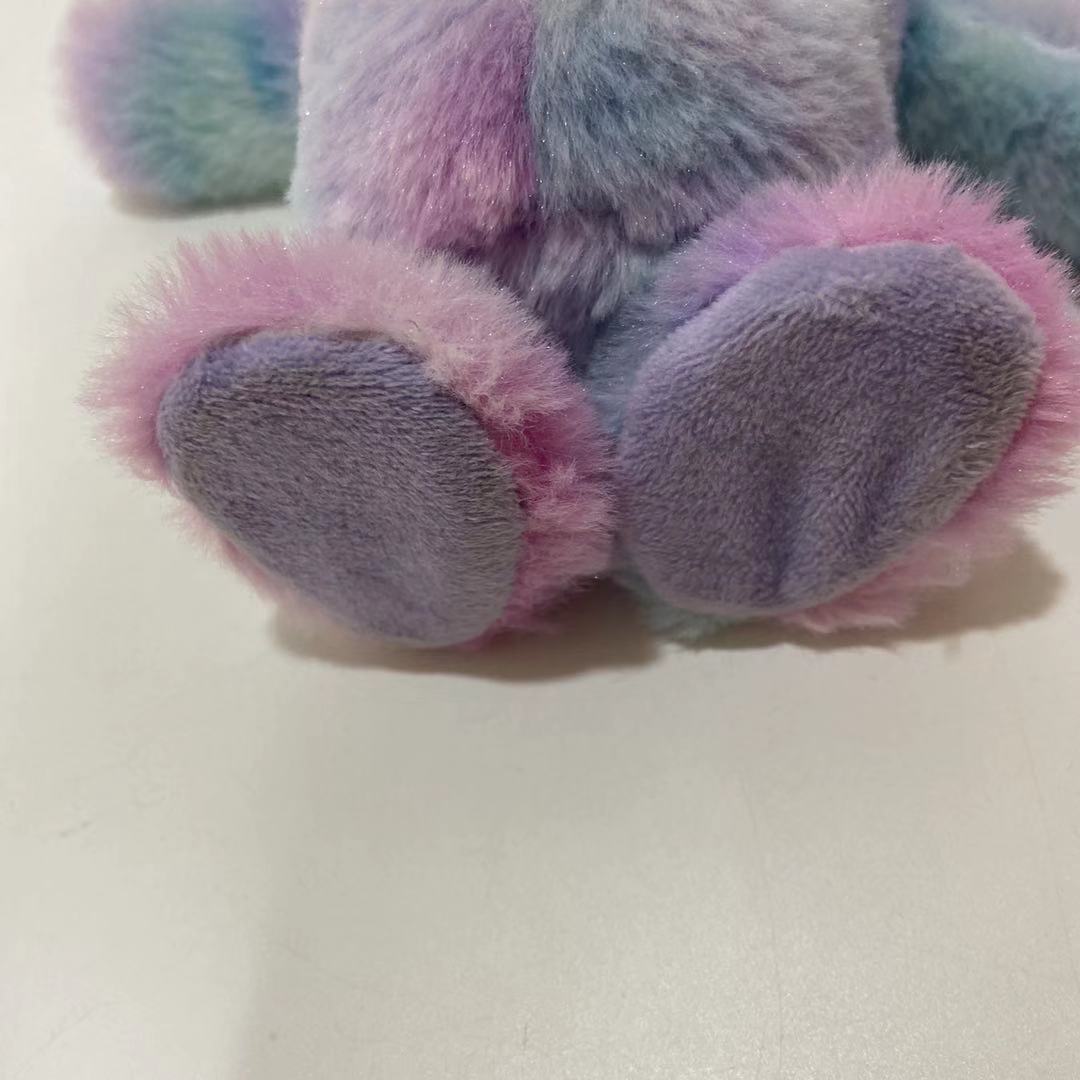 RE: We are a factory in plush toy field for more than 10 years.
...more